UPDATE
20 November "New":
(Program) "GuideBook" have been published with confirmed "Presentation Schedule", "Program Outline" and "Presentation Guidelines".
*Attention: Some speaker's schedule was exchanged (espacially SU3 and SU5). Please check again your presentation schedule by GuideBook.
20 November "New":
(Tour) "Field Tour Info"* have been published. *It has already contained GuideBook.
09 November:
(Program) "
Tentative Program Outline", "Tentative Presentation Schedule" and "Presentation Guidelines" have been published
closed. Every confirmed contents are included "GuideBook"
31 October:
On-line Registration & Payment page was closed.
Off-line registration will be started at Sunday, 26 November 9:00 AM at Sendai International Center.
Now, registered person can check your registration status the link below.
*Early registration will be finished at 11:59 AM on 29 Sept, JST (UTC+09:00)
extended until 11:59 AM on 16 Oct, JST (UTC+09:00)

INTRODUCTION
Urban safety and environmental management are challenges for any country in the world today. Scientists, researchers, academics and politicians from universities, institutions, governments and societies are working together to find new solutions to these global issues. Recognizing the importance, International Research Institute of Disaster Science (IRIDeS) at Tohoku University, and International Center for Urban Safety Engineering (ICUS) at Institute of Industrial Science (IIS), the University of Tokyo (UTokyo) are co-organizing "The 16th International Symposium on New Technologies for Urban Safety of Mega Cities in Asia (USMCA2017)" during November 26-28, 2017 in Sendai, Japan, as a side event of
International Disaster and Risk Conference 2017 "World Bosai Forum."
The USMCA has been held for 15 times in different cities in Asia, and this will be a good opportunity to see current conditions of the coastal areas affected by the 2011 Great East Japan Earthquake.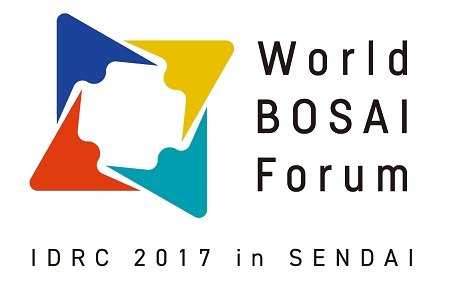 < History of USMCA >
| | |
| --- | --- |
| 2016 Tacloban, the Philippines  | 2008 Beijing, China |
| 2015 Kathmandu, Nepal | 2007 Dhaka, Bangladesh |
| 2014 Yangon, Myanmar | 2006 Phuket, Thailand |
| 2013 Hanoi, Vietnam | 2005 Singapore |
| 2012 Ulaanbaatar, Mongolia | 2004 Agra, India |
| 2011 Chiang Mai, Thailand | 2003 Tokyo, Japan |
| 2010 Kobe, Japan | 2002 Bangkok, Thailand |
| 2009 Incheon, Korea | |

brochure DL(880kb)
Organized by
International Research Institute of Disaster Science(IRIDeS),Tohoku University

International Center for Urban Safety Engineering (ICUS) Institute of Industrial Science (IIS) The University of Tokyo, Japan